Monday, April 17, 2017


2017 Boston Marathon Charity Bib Run for Tracy Chamberlain Higginbotham


Fundraiser for 261Fearless.org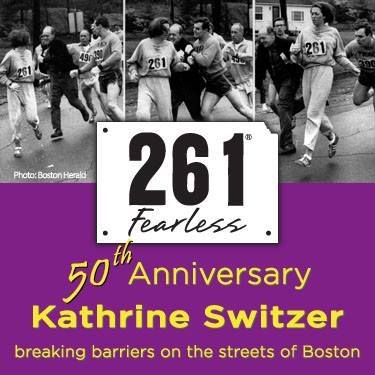 Support Women's Athletic Network Founder Tracy Chamberlain Higginbotham in her first marathon run. Tracy is going to Boston to run with running icon Kathrine Switzer during her historic 50th Anniversary Gender Breaking Barrier Boston Marathon run.
Kathrine was the first woman to officially register for the Boston Marathon in 1967. She was almost pushed out of the race because she was a female. 50 years later she returns at the age of 70 with 100 plus women to raise money for her charity www.261Fearless.org.
Help Tracy run by donating to her charity page at
https://www.crowdrise.com/261FearlessBoston2017/fundraiser/tracychamberlainhigginbotham.
This is ONE BIG GOAL for Tracy and she would love your financial support.
Time:
9 a.m.
Location:
Boston, Massachuttes
Deadline:
Saturday, April 1, 2017
$100.00 Donation to www.261fearless.org
Register
Saturday, May 13, 2017


Right To Run 19K & 5K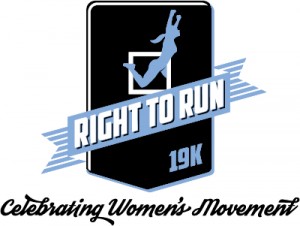 Mark your calendar now for the 2nd Annual Right to Run 19K, 5K Race in Seneca Falls on Come and join the Women TIES Running and Walking Teams . We already have 15 women signed up to walk or run - we want you on our team!
Proceeds from the run will benefit the National Women's Hall of Fame's capital campaign which raises funds to rehabilitate the former Seneca Falls Knitting Mill into its future home, The Center for Great Women.
Long distance running legend, activist and author Kathrine Switzer is the national spokesperson for the run. In 1967 Switzer became the first women to officially run and finish the then all-male Boston Marathon, and won the New York City Marathon in 1974.

Time:
9 a.m.
Location:
Seneca Falls, NY
Deadline:
Friday, May 12, 2017
$32.00 5K Race Fee or $55 for 19K Race Fee
Register
Saturday, June 3, 2017


21st Annual Paige's Butterfly Run


5K Run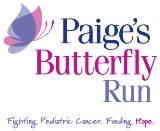 Women TIES has been a media sponsor of Paige's Butterfly Run, an annual event to raise funds to fight pediatric cancer, for six years. This year we join the run with a team of women entrepreneurs running together with the Women TIES'Women's Athletic Network.
Paige's Butterfly Run is an annual fundraising event (5K race; individual and our Centipede division! 3K fun run\walk, 40 yard "Caterpillar Crawl" for kids), which funds pediatric oncology research and patient programs at Upstate Golisano Children's Hospital. The organizing body, Paige's Butterfly Run Inc., is a not-for-profit New York corporation that has been granted 501c3 status by the IRS.
The proceeds benefit the Dr. William J. Waters Center for Children's Cancer and Blood Disorders at Upstate Golisano Children's Hospital in Syracuse, New York.
Women entrepreneurs with a "running spirit" and an interest in fighting pediatric cancer are encouraged to run or become sponsors. Sign up to be a part of our team and help fight cancer while enjoying a run with your sister entrepreneurs.

Time:
9 a.m.
Location:
Erie Blvd West, National Grid Building, Syracuse, NY
Deadline:
Thursday, June 1, 2017
$30.00 5KRace, Team Photo, Support of Peditatric Cancer
Register