Sunday, February 25, 2018


SU Women Basketball vs. Boston College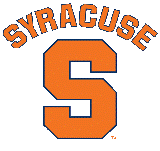 Come cheer on the really fantastic SU women's basketball team as they face Virginia Tech. The SU team is so talented and deserve a larger group of fans in the audience.
This game is the last home game during regular season and senior day.
The tickets range from $5-$15, parking is free, the band and cheerleaders are there along with food and drinks. All we need are YOU in the stands. Please show your support to these female athletes.
Time:
2 p.m.
Location:
Carrier Dome, Syracuse University, Syracuse, New York
Deadline:
Sunday, February 25, 2018
($10.00)
Register
Event website
Thursday, March 1, 2018


Start Your Own 261 Fearless Club in New York State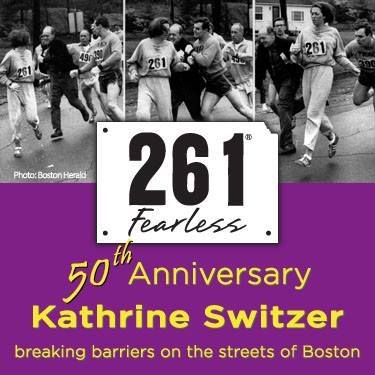 WHAT IS A 261 FEARLESS CLUB?
261 Fearless Clubs are not your traditional running clubs... they are different: 261 Fearless running Clubs are a welcoming place for runners of all ages and all skill levels. The global network of 261 Fearless teammates allows for multi-cultural connections through global communication. All clubs are coached by women and meet weekly to run together in a non-competitive environment.
WANT TO START YOUR OWN CLUB (which is your own non-profit business?)

Sign Up for a 261 TRAIN THE TRAINER COURSE
The"Train the Trainer" course is the foundation of the 261 Fearless Organization and it is the prerequisite for starting a 261 Fearless Running Club in your area. By participating in this training program, you will learn the unique methods the 261 Fearless team uses to promote programs that help develop a life-long love of running.
At this two and a half day certification course for women, 261 Fearless Master Coaches train future club directors and coaches how to foster a judgement-free and supportive environment that focuses on safe and injury-free running. You will learn about the techniques for managing a successful female running group so you can confidently bring the program to others in your area. Included in the seminars are the operational techniques required by 261 Fearless and a full introduction to the business aspects of the program to ensure your local running club has the necessary resources for the future.

Time:
Location:
Women TIES, LLC
$261.00 Training Course for 261 Fearless
Register
Event website
Saturday, March 24, 2018


3rd Annual Pedaling 4 Paige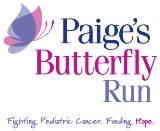 Paige's Butterfly Run,Inc. is holding it's 3rd annual Pedaling 4 Paige - Gazella Training, Fitness & Yoga Location indoor spinning event on Saturday, March 24th from 8 AM - Noon at Gazella Training, Fitness & Yoga in Skaneateles!
This is a great event that supports local pediatric cancer research and patient programs for kids fighting cancer at Upstate Golisano Children's Hospital in Syracuse.
Register today at prbun.org/pedaling4Paige or click the 'Ticket' link in the event below! Hope to see you there!
Time:
8 a.m. - Noon
Location:
Gazella Training, Fitness & Yoga in Skaneateles
Deadline:
Thursday, March 22, 2018
$25.00
Register
Event website
Saturday, May 12, 2018


Right To Run 19K & 5K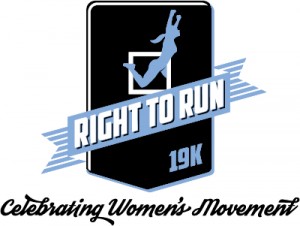 Mark your calendar now for the 3rd Annual Right to Run 19K, 5K Race in Seneca Falls!
Proceeds from the run will benefit the National Women's Hall of Fame as it raises funds to rehabilitate the former Seneca Falls Knitting Mill into its future home, The Center for Great Women.
Time:
8:30 a.m.
Location:
Seneca Falls, NY
Deadline:
Friday, May 11, 2018
$27.00 5K Race Fee or $50 for 19K Race Fee
Register
Event website
Sunday, May 27, 2018


Women Can Marathon


261 Fearless Connected Event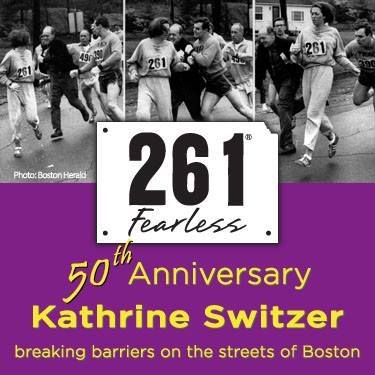 Women Can Marathon is a women-only marathon and relay event for runners and Nordic walkers taking place in Devon, England.
Take on the full 26.2 mile distance as an individual or enter as part of a relay team of 2, 3 or 4. The 2018 event takes place on Sunday 27th May. The challenging off road course is in the scenic East Devon countryside and coastline. Join us for this exciting and memorable event. Why? To show that Women Can!
Women can run the full marathon, half marathon, or relay team (4 people).
Women TIES President and Women's Athletic Network founder is running in this event to showcase the purpose of 261Fearless.org global community of women. Tracy welcomes any woman to join her in England to meet amazing women and to run the countryside of England. Tracy is putting together a relay team with one other runner so far from Switzerland!
Be Fearless. Be Free! Join us. Run globally.
Time:
9 a.m.
Location:
Devon, England
Deadline:
Tuesday, May 1, 2018
$35.00 Payment in pounds - varies by race category
Register
Event website
Saturday, June 2, 2018


22nd Annual Paige's Butterfly Run


5K Run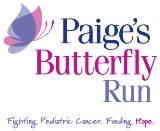 Women TIES has been a media sponsor of Paige's Butterfly Run, an annual event to raise funds to fight pediatric cancer, for seven years.
Paige's Butterfly Run is an annual fundraising event (5K race; individual and our Centipede division! 3K fun run\walk, 40 yard "Caterpillar Crawl" for kids), which funds pediatric oncology research and patient programs at Upstate Golisano Children's Hospital. The organizing body, Paige's Butterfly Run Inc., is a not-for-profit New York corporation that has been granted 501c3 status by the IRS.
The proceeds benefit the Dr. William J. Waters Center for Children's Cancer and Blood Disorders at Upstate Golisano Children's Hospital in Syracuse, New York.
Women entrepreneurs with a "running spirit" and an interest in fighting pediatric cancer are encouraged to run or become sponsors. Sign up to be a part of our team and help fight cancer while enjoying a run with your sister entrepreneurs.

Time:
9 a.m.
Location:
Erie Blvd West, National Grid Building, Syracuse, NY
Deadline:
Friday, June 1, 2018
$30.00 5KRace, Team Photo, Support of Peditatric Cancer
Register