Tuesday, June 29, 2021


Green Lakes State Park Walk and Networking Lunch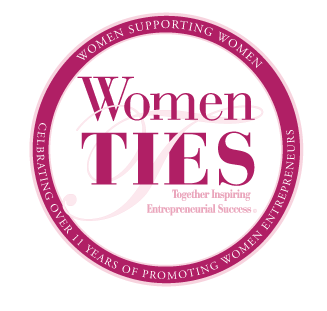 It is time to get moving again - moving outside post-pandemic with other women entrepreneurs as we view, network, and share some time together to create stronger economic "ties."
At the Women TIES and Women's Athletic Network "Green Lakes State Park Walk and Networking Lunch," join Founder Tracy Chamberlain Higginbotham for a beautiful walk around one of the most intriguing lakes in New York State.
Green Lakes State Park's outstanding features are its two glacial lakes surrounded by upland forest. Both Round and Green Lakes are meromictic lakes, which means that there is no fall and spring mixing of surface and bottom waters. Such lakes have a high potential for evidence of ancient plant and animal life.
After the walk, we'll go to their restaurant for a beverage of your choice, more networking and exchange business information with the sales contact list and business cards. You can order lunch ala carte if you want.
There are two prices for this event - $10 where you pay for your own car at the gate and come in, walk with the group and then leave OR pay $20 to Women TIES for one beverage on the patio, a nametag, sales contact list and more networking. You'll still have to pay the $10 at the gate to come into the park.
Call our office for any questions at 315-708-4288.
A special thank you to A. Christina Breen-Hale of State Farm Insurance for helping to suggest this event. Come meet her.
Time:
10 a.m. - Noon
Location:
Green Lakes State Park, 7900 Green Lakes Road Fayetteville, NY 13066
Deadline:
Monday, June 28, 2021
$20.00 One Beverage, Nametag, Sales Contact List, Networking
Register
Monday, July 5, 2021


Summer Business Kayak Chats - July, June, August, September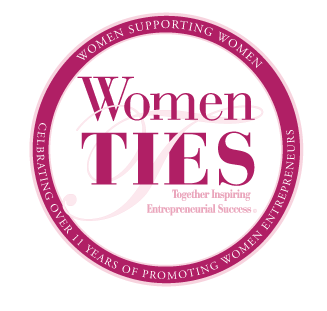 Inspired by personal and business chats while kayaking with her husband on Onondaga Lake, Tracy Chamberlain Higginbotham is offering to take women entrepreneurs, women in business or women interested in sports on a kayak experience to discuss personal, business or sports related topics while enjoying the beauty of the water, nature and sport.
If you don't have access to a kayak or Onondaga Lake by boat, join Tracy for some serenity and discussions lakeside. The chats are all about what the woman attending is interested in talking about. Kayak Chats include kayaking up to two hours.
Cost includes kayak, floating device/life jacket, guide, chat, and water bottle. $25 non-refundable deposit to secure the date/time sent via Pay Pal.
Let's have some fun this summer, chatting lakeside and on the water, sharing business strategies and enjoying the lake in this unique, creative and fun format.
Time:
9 a.m.
Location:
Onondaga Lake Park, Syracuse, New York
Deadline:
Monday, September 20, 2021
$69.00 2 Hour Kayak Chat
Register
Event website
Saturday, July 31, 2021


Looking For Women in Sports To Interview


Presentation for 2021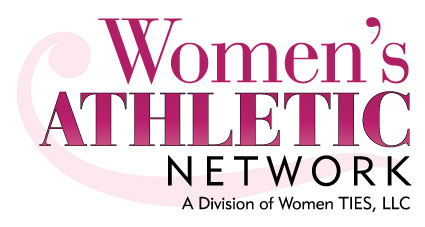 The mission of creating this presentation entitled "Inspiring Everyday Women to Support Women in Sports" is to allow Tracy Chamberlain Higginbotham to speak on the subject of women in sports and getting more women and girls to support female athletes and participants by going to more female sporting games, buying season tickets, encouraging their daughters to play, supporting scholarships, etc. As you know, there needs to be more done in equality issues related to women in sports.
Please submit your name or the name of a female you know and send to info@womenties.com or call 315-708-4288. Thank you.

Time:
8 a.m.
Location:
Phone
Deadline:
Saturday, July 31, 2021
$0.00 0
Register
Event website
Saturday, August 7, 2021


25th Annual Paige's Butterfly Run


5K Run - Hybrid Event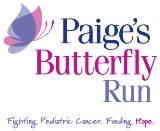 Women TIES has been a media sponsor of Paige's Butterfly Run, an annual event to raise funds to fight pediatric cancer, for nine years.
This year's event is celebrating the 25th Anniversary of its origin by returning to Palmer Elementary School in Baldwinsville, New York. The event has limited in-person participation.
If you can't make the August 7th live race date, you can participate from August 7-12th from anywhere and raise money to benefit the Dr. William J. Waters Center for Children's Cance and Blood Disorders at Upstate Golisano Children's Hospital, Syracuse, NY programs at Upstate Golisano Children's Hospital.
To register for either race to go: www.pbrun.org

Time:
9 a.m.
Location:
Erie Blvd West, National Grid Building, Syracuse, NY
Deadline:
Saturday, August 7, 2021
$40.00 5KRace, Team Photo, Support of Peditatric Cancer
Register
Event website
Saturday, August 7, 2021


Usui/Holy Fire Reiki Level I & II- Online & In-Person


Presented by Mary Riposo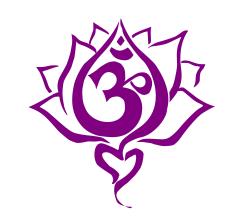 Become a Reiki healer in this Usui/Holy Fire Reiki Level I & II class. This class includes Holy Fire Reiki and integrates traditional Japanese and Western Usui Reiki healing methods.
Information and techniques taught during this class include:
* Giving a complete Reiki session for self and others using the standard hand positions
* Japanese Reiki Techniques as taught by Usui Sensei
* The Reiki II symbols & how to use them
* Distant Reiki techniques
* Imbuing objects with Reiki
* Blessing spaces with Reiki
The class is a combination of lecture, discussion and experience. While practice takes place during the class, it is expected that you will set aside additional time to practice after the class is over. This additional practice is necessary to gain the experience and confidence you need to fully utilize the Reiki training.
Class will meet for 3 days. The first 2 days are online via livestream. The third day is in person at Infinite Light Center in Jamesville, NY. Students must attend all class sessions in order to complete the class.
Class Schedule:
Saturday August 7: 11 am- 4 pm (online)
Saturday August 14: 11 am- 4 pm (online)
Saturday August 21: 1 pm- 5 pm (in person- Infinite Light Center in Jamesville, NY, with COVID precautions)
Students will receive:
* Placements (attunements) to Level I & II Reiki
* Class manual (will be mailed to you)
* All instructional materials
* Ample practice time
* Frameable certificate of completion
* Online community with access to classmates & teacher during & after the class
For more information call 315-416-7270
Time:
11 a.m. - 4 p.m.
Location:
Infinite Light Center for Yoga and Wellness, 6499 East Seneca Turnpike, Jamesville, New York
Deadline:
Sunday, August 1, 2021
$350.00
Register
Event website