Monday, January 6, 2020


Beginners Yoga Class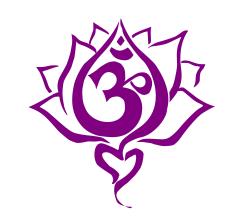 Have you always wanted to try yoga, but felt intimidated about walking into your first class? Do you already practice yoga, but want a deeper understanding of what you're currently practicing?
In this 6-week series, you'll learn everything you need in order to feel confident and capable in any yoga class. You'll be expertly guided to understand and then build a strong foundation for your own yoga practice. You'll first learn, and then practice introductory yogic breathing, traditional yoga postures using anatomical alignment, and yogic relaxation. Each week will build upon the last, giving you the tools you need to practice Yoga safely and confidently.

Time:
6 p.m. - 7:30 p.m.
Location:
Infinite Light Center
Deadline:
Monday, January 6, 2020
$66.00 6 Week Series
Register
Saturday, January 25, 2020


Usui/Holy Fire Reiki Level I


Become a Reiki Healer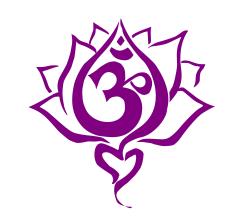 Become a Reiki healer in this Usui Holy Fire Reiki Level I Class taking place Saturday, Jan 25 and Sunday, Jan 26th.
Learn how to perform a Reiki session on your loved ones, as well as a simple Reiki self-healing sequence.

This class includes Holy Fire Reiki and integrates traditional Japanese and Western Usui Reiki healing methods.

Class Fees: The investment for this 2 day class is $150. A manual and certificate of completion are included in your class fee.

Taught by: Mary Riposo, Usui & Karuna Holy Fire Reiki Master Teacher, Gendai Reiki Shihan.

Prerequisite: students must have had a minimum of one hour-long Reiki session with a Reiki Master prior to registering for this class.

Time:
11 a.m. - 5 p.m.
Location:
Infinite Light Center
Deadline:
Friday, January 24, 2020
$150.00 2 Day Class, Manual and Certificate
Register
Saturday, June 6, 2020


24th Annual Paige's Butterfly Run


5K Run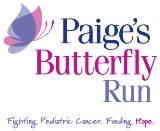 Registration opens on January 20, 2020!
Women TIES has been a media sponsor of Paige's Butterfly Run, an annual event to raise funds to fight pediatric cancer, for eight years.
Held in conjunction with the Taste of Syracuse, Paige's Butterfly Run brings over 2,000 runners and walkers from across Central New York to downtown Syracuse each June to participate in one of the region's premier 5K races while raising the critical dollars necessary to fund pediatric cancer research and patient programs at Upstate Golisano Children's Hospital.
Any woman interested in running this race with the Women TIES team should email us at Women TIES and let us know so we can see if we have enough interest for a team.
Time:
9 a.m.
Location:
Erie Blvd West, National Grid Building, Syracuse, NY
Deadline:
Saturday, June 6, 2020
$40.00 5KRace, Team Photo, Support of Peditatric Cancer
Register