Sunday, December 3, 2017


Humanan San Antonio Texas Rock and Roll Marathon


Run with Team 261Fearless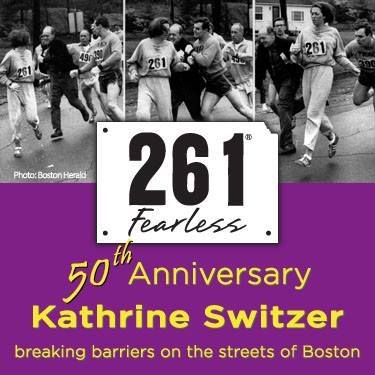 261 Fearless and Kathrine Switzer will participate in the San Antonio (Dec 2-3, 2017) race weekend. Along with participation at the Expos, 261 Fearless has been granted charity bibs for the multiple race distances at both race venues.
JOIN our 261 Fearless Team and help us making a difference in the local communities! And experience an unforgettable run with our team and legend Kathrine Switzer.
We are asking for the following Fundraising minimums
5k charity bib through Team 261 Fearless: minimum $250 raised
10k charity bib through Team 261 Fearless: minimum $500 raised
Half Marathon charity bib through Team 261 Fearless: minimum $1261 raised
Marathon charity bib through Team 261Fearless: minimum $1,261.
Tracy Chamberlain Higginbotham of Women TIES will be in San Antonio for this race so you will have a friendly face there. Why not join me in a bucket list item and sign up to run in Chicago while raising funds for 261Fearless.org to carry on their global message. http://www.runrocknroll.com/chicago
Please apply via our online form and check out our application deadlines by Monday, July 10, 2017
Please note that due to the anticipated large volume of requests for just a limited number of entries, all applications will be reviewed and considered but are not guaranteed a spot on Team 261 Fearless. For any questions please contact charityrunning@261fearless.org
Please allow about 30 minutes of your time to complete our application. http://www.261fearless.org/2017-rnr-chicago-san-antonio/apply-now/
Time:
7:30 a.m.
Location:
San Antonio, TX
Deadline:
Monday, July 10, 2017
Event website