Sunday, March 26, 2023


Women TIES & Women's Athletic Network "Try A Tri"

Tracy Chamberlain Higginbotham, Founder of Women TIES and the Women's Athletic Network, with her lifetime goal to try every sport once, is inviting women to join her on her latest athletic and networking event for women who have always wanted to "try" a Triathlon. Join her with the RIT Running and Multisport Club for a thrilling Try-a-Tri event on March 26, 2023 at the RIT Gordon Field House.

This will be just the tip of the Triathlon iceberg since participants get to test their endurance and push themselves to new limits as they swim, bike, and run for 15 minutes each with a 5-minute transition period in between each activity. This is perfect for all skill levels and a way to test yourself. Compete against other participants and see how far you go as the event is scored based on distances covered. Proceeds benefit the RIT Running and Multisport Club and the nonprofit organization ROCovery.

Registration is digital. Online registration closes at the start of the race. Must register by March 5, 2023 to guarantee a t-shirt with participation. To secure your place, please register by March 5th on the website at https://campusgroups.rit.edu/feeds?type=event&type_id=2035826&tab=details
then, register on our website so we know you are joining Tracy on this lifetime sport so she can meet you and create the networking opportunities for any women who attend. There is a $10 cost for the Women TIES group networking portion of the event, plus promotion on you and your business for joining her prior and after the event.

Come on, let's do this together while supporting a worthy Rochester based organization. As my favorite pin states, "Make Your Life a Great Story" and as my friend Kathrine Switzer says, "Life is for participating in, not spectating."


Time:

8 a.m. - Noon

Location:

RIT Gordon Field House, RIT Campus, The Quarter Mile Walkway, Rochester, NY 14623

Deadline:

Sunday, March 5, 2023
Thursday, March 30, 2023


Looking For Women in Sports To Interview


Presentation for 2023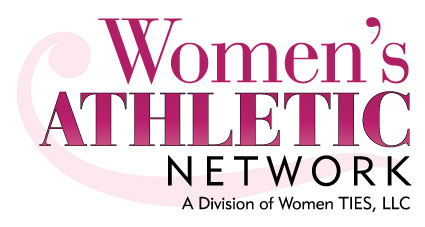 The mission of creating this presentation entitled "Inspiring Everyday Women to Support Women in Sports" is to allow Tracy Chamberlain Higginbotham to speak on the subject of women in sports and getting more women and girls to support female athletes and participants by going to more female sporting games, buying season tickets, encouraging their daughters to play, supporting scholarships, etc. As you know, there needs to be more done in equality issues related to women in sports.
Please submit your name or the name of a female you know and send to info@womenties.com or call 315-708-4288. Thank you.

Time:
8 a.m.
Location:
Phone
Deadline:
Thursday, March 30, 2023
$0.00 0
Register
Event website
Saturday, April 8, 2023


261Fearless Pop Up Run in Syracuse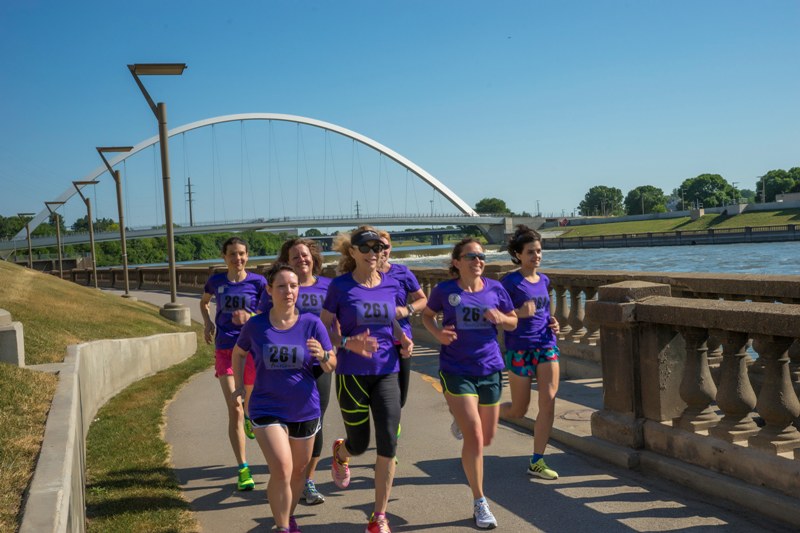 Come find out about 261Fearless' opportunities for women to run with other women and even become a coach for the new local Syracuse 261Fearless Club.
The run will start at the Salt Museum from 10-10:45 a.m. and then a gathering afterwards will happen at Cafe 407, Tulip Street, Liverpool for runners to network and learn more about running and coaching opportunities with 261Fearless.
Find out more about 261Fearless at www.261fearless.org.
Time:
10 a.m. - 12 p.m.
Location:
Salt Museum, Long Branch Park, Liverpool, NY
Deadline:
Saturday, April 8, 2023
$0.00 Short Run, Networking, Female Empowerment
Register
Event website
Wednesday, May 3, 2023


Trying Every Sport in A Lifetime


Who Wants to Join Tracy?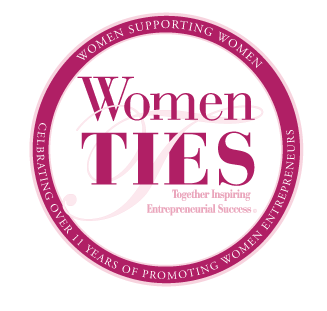 Tracy Chamberlain Higginbotham, Founder and President of Women TIES, LLC, who lost all her hair to alopecia in 2018, has come out of the experience realizing she wants to try every sport - regular and hopefully adventure - once in her lifetime. She will be documenting her attempts via social media especially on her TikTok account @tracychigginbotham.
As the year progresses, Tracy will post the sports she is attempting and invites any woman to join her at it. Most will be a one day experience most likely without training.
Out of the 124 "regular" sports, Tracy has done 55 of them with 69 more to try including ones like motorcross, curling, archery, parasailing, surfing, and more.
When it comes to "adventure" sports, there are 39 with Tracy only doing 4 so she has 35 more to go. Some of the "fun" ones include mountain biking, unicycle, kite surfing, bullriding, and more. Any ones who has participated in a adventure sport who wants to take Tracy back out with them, should reach out to her!
Let's make 2022 and onward, an undaunted way of living life through sports especially since we are women and are fearless.
Send your interest in wanting to be invited and involved to womenties33@gmail.com
Time:
Noon
Location:
TBA
Deadline:
Wednesday, May 3, 2023
$0.00 Each Sport Adventure Will Have Its Own Pricing
Register