Monday, July 1, 2019


Summer Business Kayak Chats - June 20th - September 20th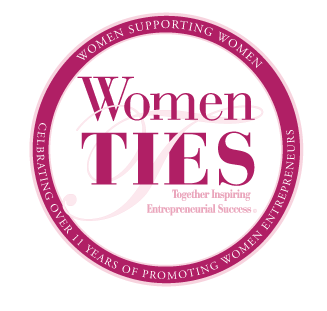 Inspired by personal and business chats while kayaking with her husband on Onondaga Lake, Tracy Chamberlain Higginbotham is offering to take women entrepreneurs, women in business or women interested in sports on a kayak experience to discuss personal, business or sports related topics while enjoying the beauty of the water, nature and sport.
If you don't have access to a kayak or Onondaga Lake by boat, join Tracy for some serenity and discussions lakeside. The chats are all about what the woman attending is interested in talking about. Kayak Chats include kayaking up to two hours.
Cost includes kayak, floating device/life jacket, guide, chat, and water bottle. $25 non-refundable deposit to secure the date/time sent via Pay Pal.
Let's have some fun this summer, chatting lakeside and on the water, sharing business strategies and enjoying the lake in this unique, creative and fun format.
Time:
9 a.m.
Location:
Onondaga Lake Park, Syracuse, New York
Deadline:
Thursday, June 20, 2019
$69.00 2 Hour Kayak Chat
Register
Event website
Sunday, July 14, 2019


Join Women TIES and the Women's Athletic Network at the 2019 Boilermaker 5K Race


Cheer on Our Team and Network After the Run!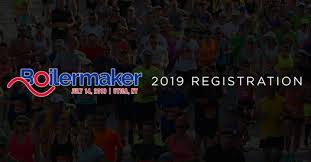 Who wants to join the Women's Athletic Network at the 5K BoilerMaker in Utica this year? It is on July 14, 2019. Women TIES and Women's Athletic Network Founder Tracy Chamberlain Higginbotham wants to take some women with her to run this iconic event! You can even meet Kathrine Switzer while you are there. Kathrine's is one of Tracy's favorite feminist women!
Tracy was suppose to run the Boilermaker on July 9, 2006 when her father passed away that morning from a stroke 6 days prior. It's time for her to fulfill her dream and she wants women at her side!
Registration is closed but we are looking for women to tell us if they will be there cheering or running the 15K! We want to know!
Time:
7:30 a.m.
Location:
Utica, New York
Deadline:
Sunday, July 14, 2019
$0.00 Cheering is Free!
Register
Event website
Wednesday, July 17, 2019


Gong Bath & Sound Immersion with Jeff Gregory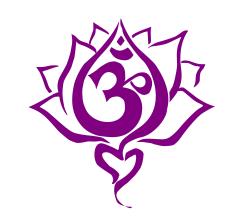 Infinite Light & Yoga Center in Jamesville, New York is offering a night of sound with gongs, singing bowls and koshi chimes that transport you into relaxation and meditation effortlessly.
Listeners often experience a sense of connectedness and peace as the sacred sound of the Gongs and Bowls clear blockages and restore the free flow of vital energy throughout the body. With its ability to induce a spontaneous meditative state, the gong offers listeners access to parts of the mind that are usually closed, resulting in a sense of expanded awareness and higher consciousness.
Sound Healing is often used to re-balance, tone and bring harmony to the physical, emotional and spiritual bodies. A Gong Bath provides an excellent therapy for stress related issues, depression, fatigue, anger & hostility, feelings of fear, separation and loneliness, along with many other conditions related to the lack of balance & harmony in the body.
Time:
6 - 7 p.m.
Location:
Infinite Light Center
Deadline:
Tuesday, July 16, 2019
$20.00
Register
Event website
Tuesday, August 20, 2019


The Aurora Games: Women's Tennis Match


Tennis Competition

You can go on your own or register to go with the Women's Athletic Network group! Women supporting women in sports.

THE AURORA GAMES is a first of its kind sports and entertainment festival featuring world class competition in women's tennis, gymnastics, basketball, figure skating, ice hockey and beach volleyball.

All-star teams made up of athletes who have accounted for over 100 Olympic, World and National championships from The Americas vs The World, will be led by honorary captains Jackie Joyner Kersee and Nadia Comaneci as they compete for the Babe Didrikson Zaharias Trophy. Tickets to the competition, FanZone, "Conversations with Champions" seminar series and more, on sale now.

Time:

7 p.m.

Location:

Times Union Center, Albany, NY

Deadline:

Thursday, August 1, 2019

$15.00 Varying prices for different games - $15 for Centercourt Tennis Match

Register
Sunday, August 25, 2019


The Aurora Games: Women's Beach Volleyball


Women's Beach Volleyball

You can go on your own or register to go with the Women's Athletic Network group! Women supporting women in sports.

The Aurora Games Women's Beach Volleyball is a straight knockout format will see teams from the US, Canada, Czech Republic and Sweden battle for Gold Medal bragging rights as volleyball comes indoors for a one day beach party to conclude the Aurora Games. The Gold Medal match will be followed by a closing ceremonies celebration championing women's empowerment and crowning the winning team.

THE AURORA GAMES is a first of its kind sports and entertainment festival featuring world class competition in women's tennis, gymnastics, basketball, figure skating, ice hockey and beach volleyball.

All-star teams made up of athletes who have accounted for over 100 Olympic, World and National championships from The Americas vs The World, will be led by honorary captains Jackie Joyner Kersee and Nadia Comaneci as they compete for the Babe Didrikson Zaharias Trophy. Tickets to the competition, FanZone, "Conversations with Champions" seminar series and more, on sale now.

Time:

11 a.m.

Location:

Times Union Center, Albany, NY

Deadline:

Thursday, August 15, 2019

$15.00 Front Center Seats

Register