Sunday, December 17, 2017


Join Tracy Chamberlain Higginbotham Courtside at an SU Women's Basketball Games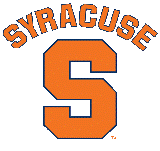 Tracy Chamberlain Higginbotham bought two courtside Syracuse University Women's Basketball tickets to support the women's team this year.
Tracy invites any woman entrepreneur interested in joining her courtside to make a reservation and we'll set a date! Here are some available dates:
November 10th
November 16th
November 20th
November 30th
December 6th
December 9th
January 4th
January 7th
January 21st
January 25th
February 1st
February 4th
February 15th
February 25th
YOU can also support the SU Women's Basketball season by purchasing 10 tickets for your company or organization at $150. SUPER REASONABLE! Contact Tracy for more information and her SU Contact.
Let's support women in sports!
Time:
Various
Location:
Carrier Come
Deadline:
Friday, November 10, 2017