Saturday, June 3, 2023


Media Sponsored Event: "10th Annual Ruck Cancer"

Women TIES and the Women's Athletic Network are pleased to media sponsor this event for the Uticuse Hellbenders Rugby team.

Event:

This year, the 10th Annual Ruck Cancer Benefit Tournament will be held on Saturday, June 3rd, 2023 at O'Connor Park, 301 Velasko Rd, Syracuse, NY 13219.

"Ruck Cancer" is an annual rugby 10's tournament hosted by the Uticuse Rugby Club. The purpose of this event is to raise funds for local charities and organizations dedicated to helping persons affected by cancer. Over the years, we have raised over $26,156.00 with the help of local sponsors and tournament participants.

Last year was one of our biggest yet, and we were able to donate $4,656.00 to Griffin's Guardians. We hope to top that this year, our beneficiary is close to our heart and a member of our local rugby community.

All proceeds will be donated to the local beneficiary Pat Cassidy. In late December 2022, Pat Cassidy, only 35 years old, was diagnosed with non-limited small-cell lung cancer. Pat and his wife Ariane are parents to Ronin, 3, and Lorcan, who was born days before Pat's diagnosis. Pat is a Westhill Central School District Board member in Syracuse, NY, and a Captain of the United States Army National Guard. He played with the Syracuse Chargers RFC for years and is friends with many former and current members of the Chargers and members of the Uticuse Rugby Club. For this year's Ruck Cancer Tournament, all proceeds will be donated directly to the Cassidy family.
The family also has a Meal Train set up if you would like to donate there.

Rocky's Roadhouse Food Trailer will be available throughout the day to purchase lunch.

For schedule times and more information to attend this free event visit https://www.facebook.com/events/4831380453653539/

Time:

8 a.m. - 5 p.m.

Location:

James O'Connor Park, 301 Velasko Road, Syracuse, NY 13210

Deadline:

Saturday, June 3, 2023

$0.00 Viewing the games is free; food truck, raffles, t-shirts and more for sale

Register
Tuesday, June 6, 2023


Try A New Sport - SUP (Paddleboard) Yoga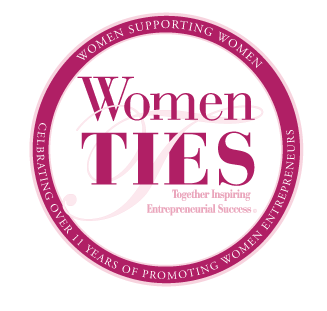 Yoga has been around for a while and offers peace, relaxation, fitness, and mental health benefits to the women who practice it. As Tracy Chamberlain Higginbotham invites more women to try different sports with her while networking with the other women who attend, suggestions included horse yoga, goat yoga, and SUP Yoga. With the warmer weather approaching, Women TIES and its Women's Athletic Network have chosen a SUP Yoga Class.
Take your love of the outdoors into a new realm of discover, challenge and playfulness as we float and pose! This multi-level class offers options for beginners to experienced yogis in a supportive and fun environment.
The class will be held at Bay Creek Paddling Center in Irondequoit Bay. The class runs from 4:30 p.m. – 5:45 p.m. After the class is over, we'll make a decision about going to K2Brewery for a drink or someplace for dinner. Bring your business cards, athletic spirit, and love for the water and trying a new sport with you.
We have paid for 8 spots which will be given out on a first-come, first-serve basis. SO MAKE YOUR RSVPS today! Only 3 spots remain as of 4/24/23

Time:
4:30 p.m. - 6 p.m.
Location:
BayCreek Paddling Center, Inc. 1099 Empire Blvd. Rochester, NY 14609
Deadline:
Friday, June 2, 2023
$39.00
Register
Saturday, June 24, 2023


Women TIES & Women's Athletic Network: "Kayak Spring Soiree"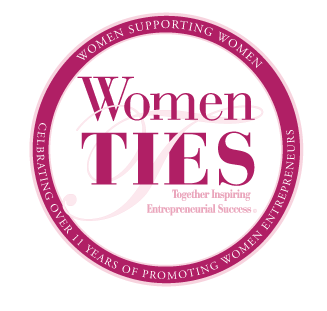 Women TIES and its Women's Athletic Network are taking to the water for some Saturday kayaking, exercise, and business/personal networking on the beautiful Lake Delta in the Mohawk Valley.
Join Tracy Chamberlain Higginbotham on her home waters of Lake Delta with other Mohawk Valley area women in business to get some exercise in, networking, socializing, and business "ties." Men aren't the only ones to do sports together, you know!
You must have a kayak of your own. We will meet at the boat launch area to park and launch our kayaks. Tracy will bring beverages and snacks for you. Afterward, we will network and possibly go to a venue for lunch if the group wants to.
There is a $7 cost to enter the park and launch your kayak. You will pay for that on your own at the park.
There is a $20 fee for beverages and snacks and the sales contact list. You pay that when you register for the event.
We are looking forward to being with you on the waters of Lake Delta forging new and stronger female ties.
NOTE: In case of inclement weather, we will reschedule the event and notify you 48 hours before the event.
Time:
10 a.m.
Location:
Lake Delta, Delta Lake State Park, Boat Launch, 8797 State Route 46 Rome, NY 13440
Deadline:
Friday, June 23, 2023
$20.00
Register
Saturday, July 15, 2023


Women TIES & Women's Athletic Network: "Flying High Parasailing"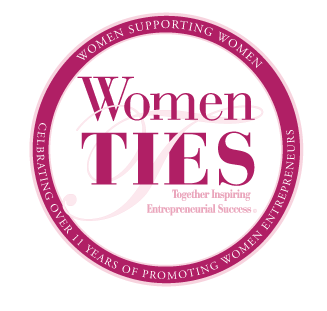 Parasailing is one of the adventure sports Tracy Chamberlain Higginbotham has yet to try so she is inviting other women to join her on this adventure.
The event will take place on Saturday, July 15th on Lake George, NY. In order to book the event, we need to see who is interested in it so we can call and start the booking. If you have any interest in joining us, please register and pay so we can book our reservations now.
The time will be between 11 a.m./noon. We will confirm that as soon as we see how many women are attending.
The company can accommodate two or three people per parasail trip in the air so we will double people up as needed.
We will plan on going to lunch somewhere in Lake George after the experience. Everyone will pay on their own at the restaurant.
If you have a significant other coming to the event but not parasailing, please put their name in the guest spot so we can book the lunch reservations.
Time:
Noon
Location:
Lake George
Deadline:
Thursday, June 15, 2023
$115.00
Register
Sunday, September 3, 2023


Trying Every Sport in A Lifetime


Who Wants to Join Tracy?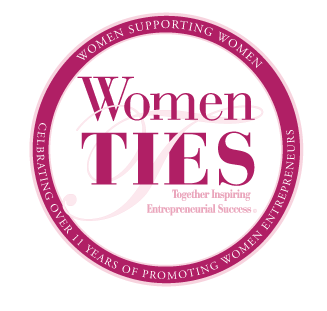 Tracy Chamberlain Higginbotham, Founder and President of Women TIES, LLC, who lost all her hair to alopecia in 2018, has come out of the experience realizing she wants to try every sport - regular and hopefully adventure - once in her lifetime. She will be documenting her attempts via social media especially on her TikTok account @tracychigginbotham.
As the year progresses, Tracy will post the sports she is attempting and invites any woman to join her at it. Most will be a one day experience most likely without training.
Out of the 124 "regular" sports, Tracy has done 55 of them with 69 more to try including ones like motorcross, curling, archery, parasailing, surfing, and more.
When it comes to "adventure" sports, there are 39 with Tracy only doing 4 so she has 35 more to go. Some of the "fun" ones include mountain biking, unicycle, kite surfing, bullriding, and more. Any ones who has participated in a adventure sport who wants to take Tracy back out with them, should reach out to her!
Let's make 2022 and onward, an undaunted way of living life through sports especially since we are women and are fearless.
Send your interest in wanting to be invited and involved to womenties33@gmail.com
Time:
Noon
Location:
TBA
Deadline:
Sunday, September 3, 2023
$0.00 Each Sport Adventure Will Have Its Own Pricing
Register